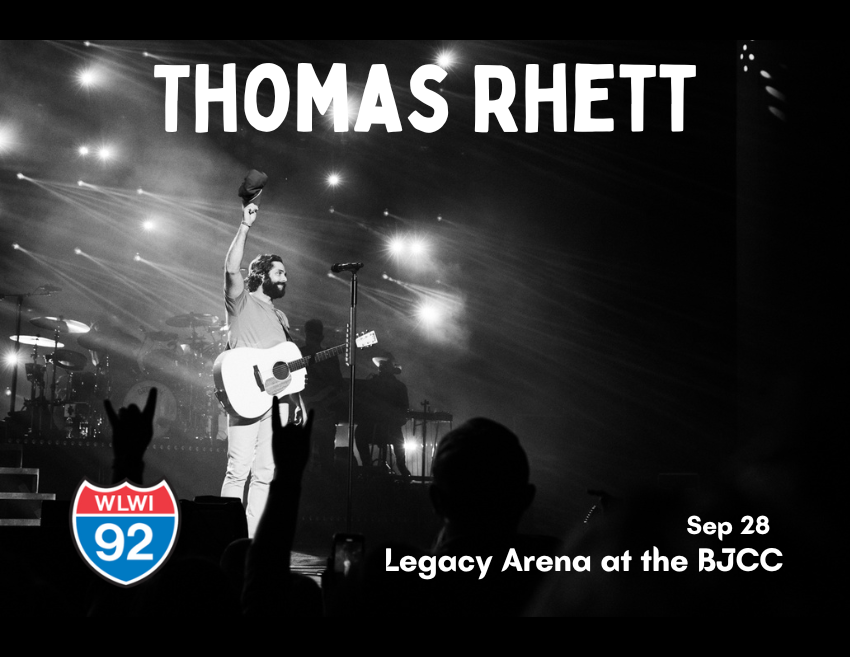 Montgomery's #1 for New Country I-92 WLWI welcomes Thomas Rhett to Legacy Arena at the BJCC on Thursday, September 28th! Limited tickets are on sale now through LiveNation.com. Congratulations to all of our ticket winners! Everyone going to the show, we hope you have fun!
There's more! This Friday, September 29th, Thomas Rhett is releasing "20 Number Ones," a collection of his biggest songs! In celebration of that very release, we have an I-92 Thomas Rhett Numbers Ones Weekend lined up! We'll be playing songs every hour and giving you a chance to win an autographed copy of the collection! Keep listening!
How about this Thomas Rhett number one, "What's Your Country Song".