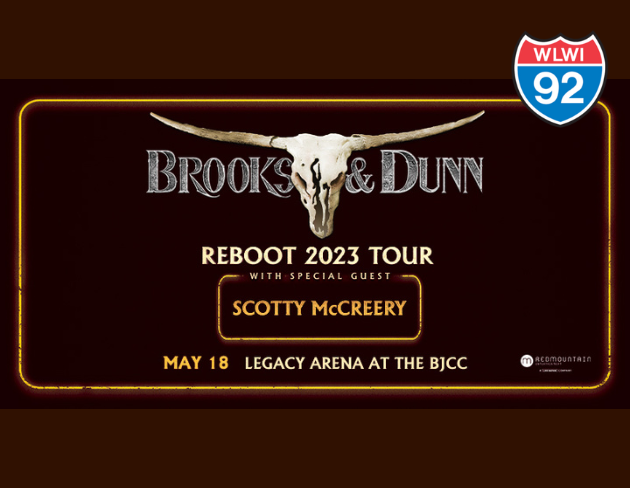 I-92 WLWI welcomes Brooks & Dunn in concert at Legacy Arena at the BJCC in Birmingham on May 18th with special guest Scotty McCreery! It's the Reboot 2023 Tour!
Tickets on sale now through Ticketmaster.com!
Hey, while you're here, let's go ahead feature one the BIGGEST hit songs from Brooks & Dunn, here's "Ain't Nothin Bout You".