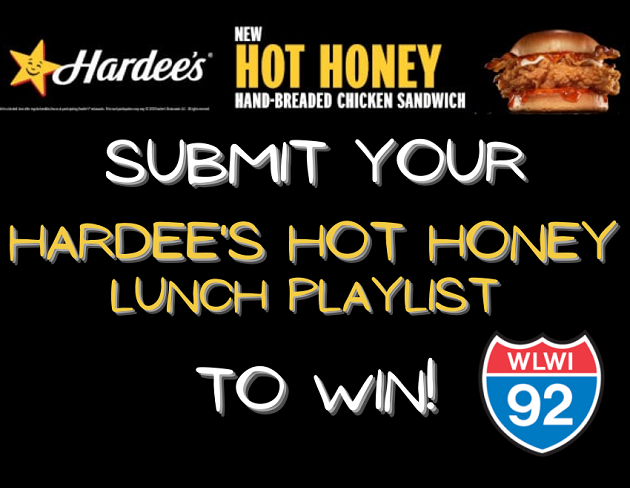 Hardee's has introduced the Hot Honey Chicken Biscuits and the Hot Honey Chicken Sandwich, and I-92 wants you to try it on us! Plus, your lunch playlist could get the spotlight on I-92!
We want to see your Hardee's Hot Honey Lunch Playlist to win! How it works? Submit your 4-song country playlist below, along with your contact info. If we draw your playlist, we'll contact you to let you know! You will either a Hardee's Hot Honey Chicken Biscuits or a Hardee's Hot Honey Chicken Sandwich, along with Andi Scott sharing your playlist during the I-92 Lunch Playlist, weekdays Noon until 1PM!
The Hot Honey sauce from Hardee's.… It's that sweet heat flavor that will change how you eat hand-breaded chicken forever. Try it on the NEW Hot Honey Hand-Breaded Chicken sandwich or biscuit today. Feed Your Happy.  
Hardee's Hot Honey Lunch Playlist - Entry Form