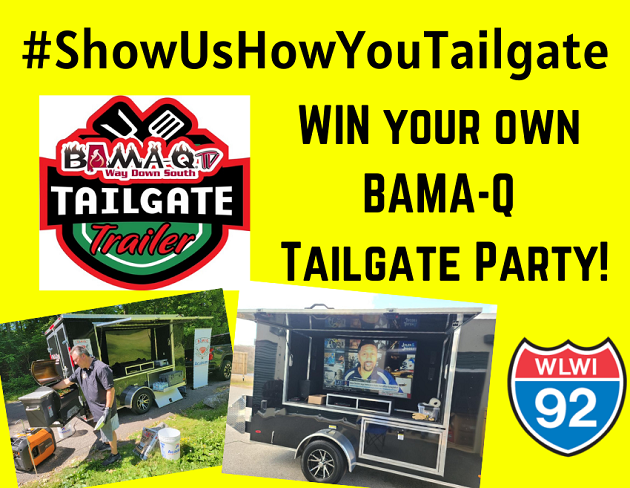 I-92 WLWI is ready to take your football season to a NEW level with the ultimate BAMA-Q Tailgate Party! That's right! The winner gets to invite up to 20 friends to you tailgate spot you pick. We'll feed the crew with lots of barbecue and sides while you watch football on a 75-inch TV with surround sound!
To enter, visit us the I-92 WLWI Facebook page (click here)and share your favorite tailgate photo. Be sure to include #ShowUsHowYouTailgate and #Contest. Do it soon so you get entered to win! Plus, tell your friends about the contest and liking your photo! Contest ends October 8, 2021.
Learn more about the BAMA-Q Tailgate Trailer, at www.bama-q.tv (click here) .
CONTEST UPDATE: I-92 congratulates Shawna Smith of Prattville, our Bama-Q Tailgate Trailer Party WINNER!
See the official contest rules, click here.