MONDAY-FRIDAY 3PM TO 7PM / SATURDAY 2PM TO 7PM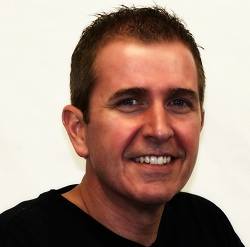 Greg Thomas comes to town from from Tuscaloosa, Alabama, where he lived for 14 years. He's originally from Boston, Massachusetts and a graduate of Saint Joseph's College in Maine. Does this mean he knows how to paahk the caah at haavaad yaahd? Well, his accent isn't thick like that, in part because he has been living in the Deep South for a long time now.
Greg has been working in radio and TV since he was 18, and is excited to make Montgomery, Alabama home. You see, Greg is all about history, and there is plenty of it in Alabama's capital city! Also, people who live in the River Region love college football, and so does Greg! So on a fall Friday at the radio station, will he wear crimson or orange? Well, let's just remind folks he did live in T-Town for 14 years, so that probably answers that question.
Greg is married and has a couple of doggies. In his spare time, Greg loves getting out to community events, especially for special causes. Being a big fan of country music, he enjoys going to live shows. He also loves to run, slap on an apron to whip a dish, work on his old X-Terra, and a perfect weekend involves a home DIY project.